---
Hi, Fiona here again with the second of our series of music blogs.
Our first blogpost covered our New Scottish Music Show which is filled with brand new releases – but what happens to all those great tracks when they have been around for a few months? What about all the fantastic Scottish indie music output from the last 20 years or more?
Wha's Like Us?
Introducing our Scottish indie music show "Wha's Like Us" . 100% Scottish, 100% great music which has stood the test of time and still deserves its place on our playlist. Then we top it up every month with those tracks from the New Scottish Music Show which we think deserve to "graduate".
When's it on?
We have so many great Scottish indie songs in our collection that we can put on a brand new show several times a week. You can hear our scheduled broadcasts of Wha's Like Us at 3pm Mondays to Fridays with an extra late night show at 11pm on Thursdays.
Featured Artists
We feature a wide range of Scottish artists such as these and many, many more:
Listen on demand
We also add one Wha's Like Us show to our Mixcloud channel at the end of every week, so if you miss the live broadcasts you can still listen on demand whenever you feel like it. The track list for this week's Mixcloud show is:
New Year Memorial – Finalist 00:01:56
The Martial Arts – Suddenly Heaven 00:06:16
Post Coal Prom Queen – Salt 00:10:29
Ensemble – Battlefield 00:13:21
The Twilight Sad – The Arbor 00:17:08
Be Charlotte – you stole the summer 00:21:30
Franz Ferdinand – Take Me Out 00:24:16
HQFU – Rainfall 00:28:12
Dante – Son 00:31:59
Raveloe – New House – Radio Edit 00:35:30
Majestic Dandelion – All the Way (To Caledonia) 00:39:24
RAAB – The Walking Song 00:44:03
Goodnight Louisa – Agnes 00:47:55
Cosmic Rough Riders – Revolution (In the Summertime?) 00:51:31
Braw – A Long Time Coming (We're Going To The Euros) 00:54:50
The Snuts – Always 00:58:32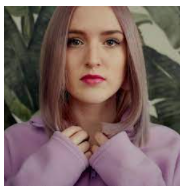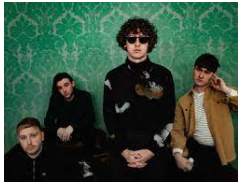 Sounds good? Listen to that show right here:
Let us know what you think
You are as likely to come across an old favourite as discover a brand new treasure, so why not give us a try and let us know what you think. Which songs would you like to hear on Wha's Like Us?
You can get in touch with us by emailing studio@indylive.radio, or via twitter @IndyLiveRadio or just drop into the Discord chatroom for a blether. We'd love to hear from you!
Hope you enjoyed learning about Wha's Like Us – look out for our next music blog in a couple of weeks time, when we will be looking at Scottish albums, old and new.
Thanks for listening!
---