---
One Week to Go: Holyrood Polling
Written by WeegieFifer on 30 April 2021
Here are how the Scottish Polls have been stacking up since the Holyrood campaign began
Constituency Voting Intention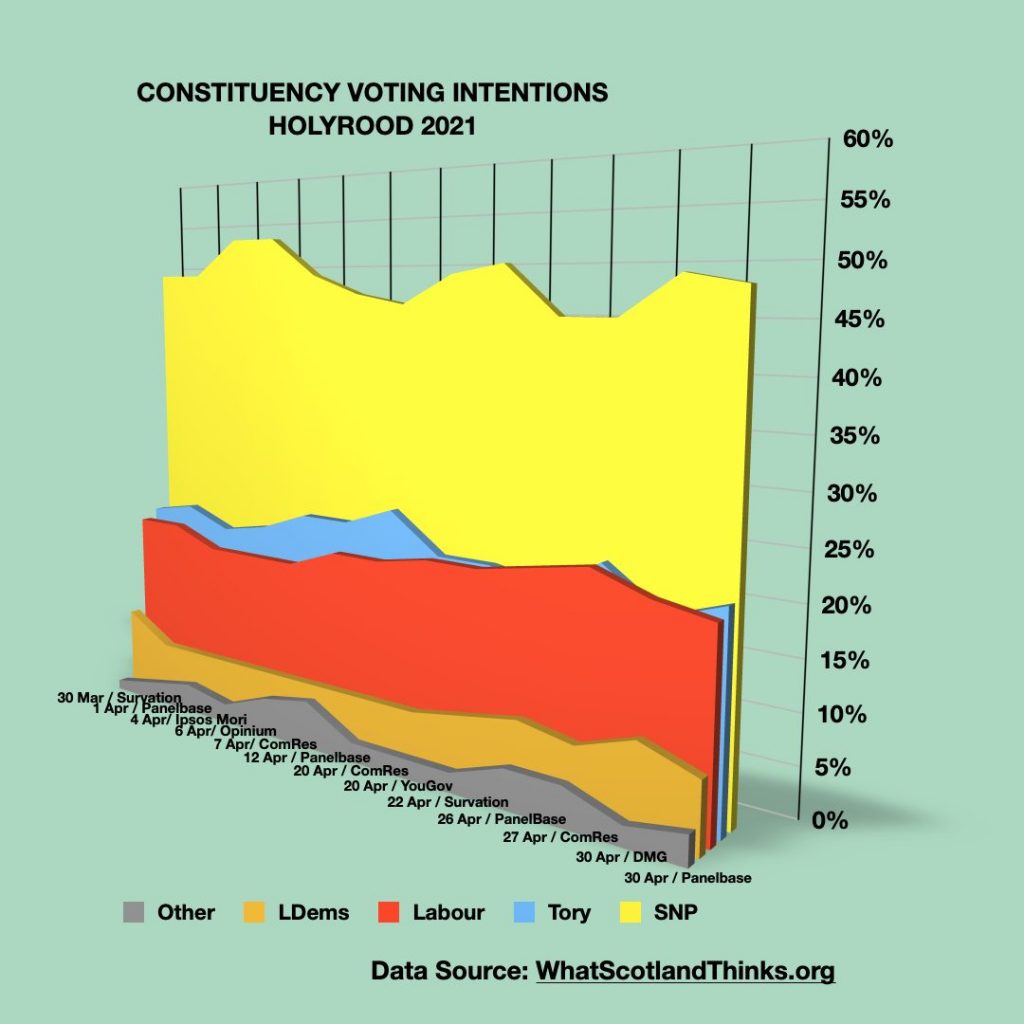 Regional List Voting Intentions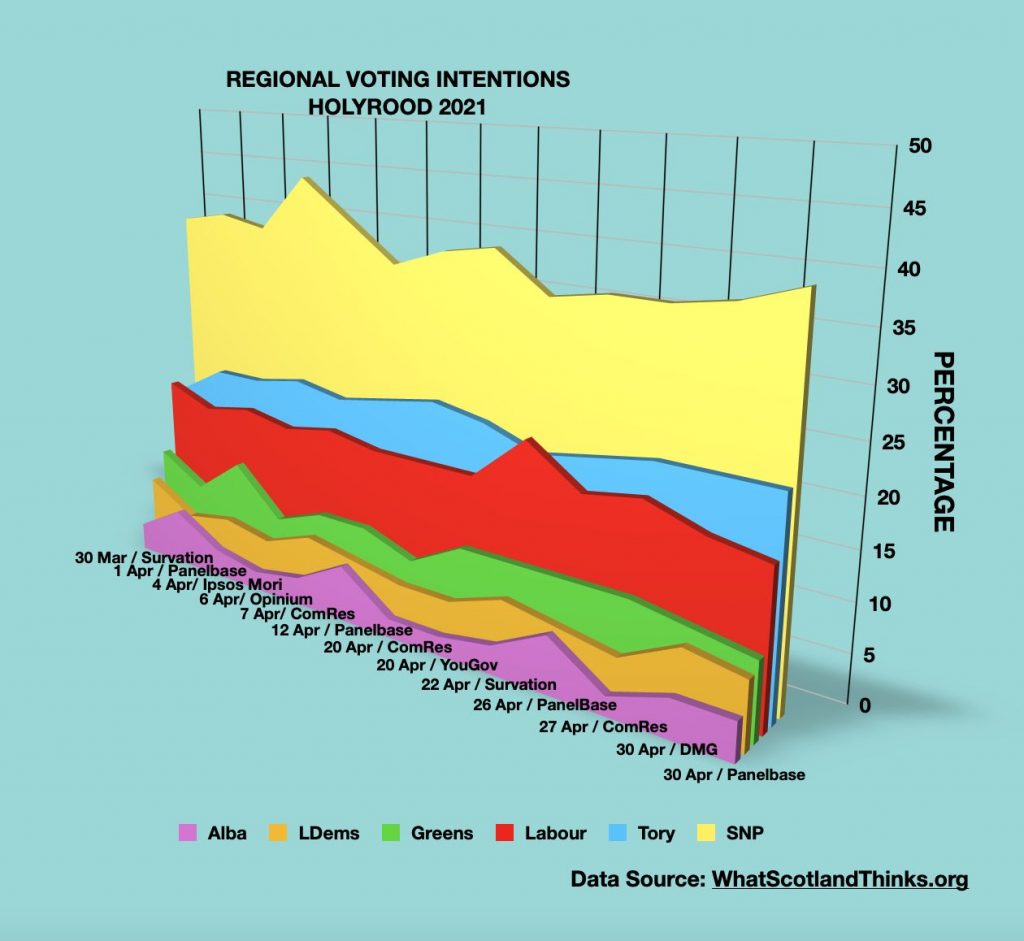 Holyrood Seat Prediction using a weighted average of polls from 20-30th April , as calculated by Election Polling
The Alba Party Polling Anomaly
The three Panelbase polls included in this array of polls all have the Alba Party at 6%. In the first of those polls, Alba Party was listed as "Alba Party, leader Alex Salmond". But in the two subsequent polls, it was listed as "Alba Party" only. With 6% support, Alba might expect to gain 6 or more seats.
All other polling companies have the Alba Party polling at 2-4% only, at which level of support they are unlikely to gain any seats. Though the exception to that might be the NE Region where Alex Salmond has a high local profile.
We asked pollster Mark McGeoghegan for his comments on the disparity between the Panelbase results and those from other polling companies. You can listen to his thoughts on the matter is this interview. The Panelbase discussion is at 33min40sec. But it's worth listening to the whole interview!
Go to our Soundcloud Channel Voting Strategy playlist for more interviews, including Prof Sir John Curtice, and James Kelly. And you can find the Holyrood Candidates whom we have interviewed, including Maree Todd, Lorna Slater, and Alex Salmond.
---