With 1000+livestreams since 2013 we continue to provide livestreaming and livestream training with Independence Live. We cover indy related events as well as others that the MSM will not. The radio service IndyLive Radio, gives us the opportunity to reachout to communities around Scotland finding out what Yes groups are upto and getting the indy news from Stornoway to the Borders and much, much more. DONT HATE THE MEDIA, BECOME THE MEDIA.

About  & The Indy Grassroots.
Independence Live  #IndyLive has been going for over 5 years covering pro-indy, cultural and social issue events. We livestream to multiple social media platforms like YouTube, Twitter/Periscope, Facebook & our Livestream.com channel. We have done well over 1000 livestreams and hope to bring you many more with another successful crowdfunder.
IndyLive Radio  #IndyLiveRadio is 24/7 &  has been in soft launch since Nov 2018. We hope to officially go live in the near future. We run the news on the hour with info on the latest indy march and rallies throughout Scotland, music and talk shows including interviews by telephone or from our office,  run podcasts from the likes of English Scots for Yes as well as take audio from Independence Live livestreams. One of our targets is to interview every pro-indy group in Scotland.
Both Independence Live and IndyLive Radio is run by volunteers from the indy grassroots. If you are interested in getting involved either with livestreaming or radio please get in touch whither you are experienced or not. We are especially looking for individuals or groups who are interested in providing us with LIVE shows from throughout Scotland or podcasts.

What We Need.
Independence Live & IndyLive Radio moved from our wee "broom cupboard" to a bigger office in the same building at the beginning of April 2019.  The move already has had a huge positive impact not only to the radio service but for the planning and running of both Independence Live & IndyLive Radio. The yearly cost of the new office is £3600/year which we plan to split into our 3 yearly crowdfunders.
Crowdfunders help support our only fulltime member of Independence Live & now IndyLive Radio. Sometimes we crowdfund a little more to purchase various bits and pieces of equipment, software, required services and running costs.
CROWDFUNDER TARGET: £8500
EXPENDITURE BREAKDOWN:
Estimated Indiegogo crowdfunding charges & fees: £1000.
Full-time Independence Live employee: £5,000.
Rent for new office: £3600/year or for this crowdfunder £1200 .
Livestream Premium Account: $900/year about £700.
Left over for office running costs, mobile data plans, travel, equipment etc: 8500 – 1000 – 5000 – 1200 – 700  =  £600.
Finally…
This crowdfunder absolutely needs to be launched now as we are running out of finances. However the content of the crowdfunder is not finished. Normally it would have photos, videos & a bit more info but because of time pressures to go livestream at the SNP conference it will have to be launched without these but we will add more after the conference and when we get time.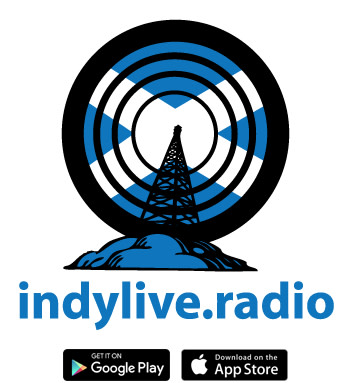 IndyLive Radio has helped us reachout and connect to all parts of Scotland including Yes groups for telephone interviews and volunteers. You do not need to be based in Glasgow where our office is to become a volunteer with us. Very, very exciting times for #IndyLiveRadio and especially looking forward to running the audio from the rally at #AUOBGlasgow through the radio.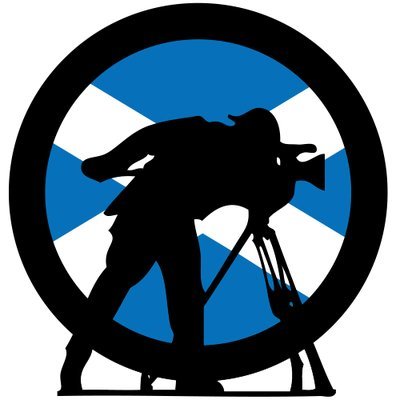 Independence Live still going strong after 5 years with volunteers from throughout Scotland. Get involved it is easy. All you need is a mobile phone for the very basic setup. Once you learn you teach and we have been teaching and hopefully inspiring others to go do it.
We are really looking forward to the coming march and rallies from all groups including #AUOB… maybe see you at some…