---
It's TeamTalk Time Again!
Written by WeegieFifer on 27 March 2021
Welcome to the March Edition of Indylive Radio's Team Talk – a behind the scenes look at what it takes to run a radio station on a shoestring in the middle of a pandemic.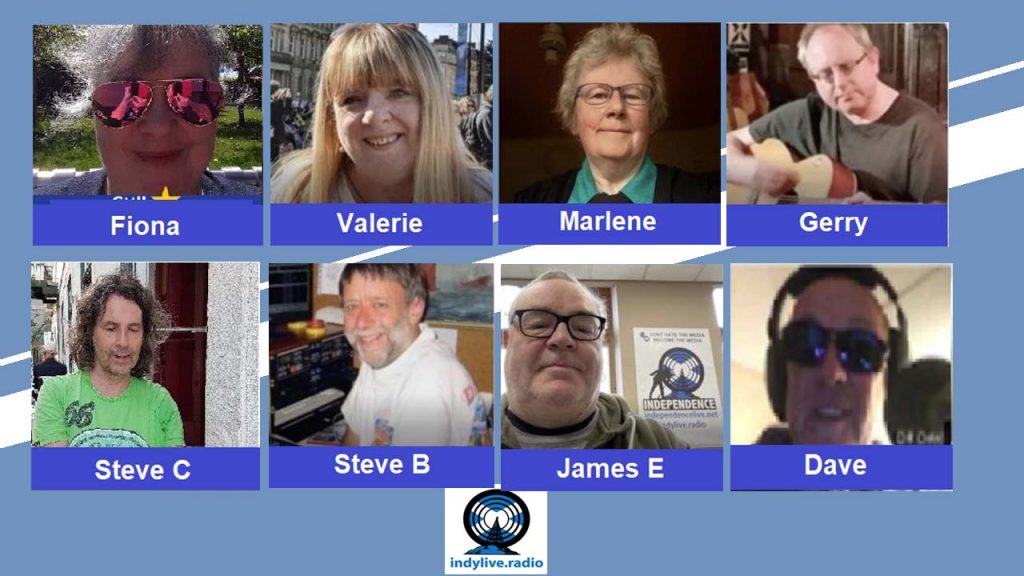 This month we hear from Daytime Show presenters Val and Marlene about the excellent series of four programmes they made for International Women's Day. We drop in on a music team meeting and chat with Gerry and Steve C about six new music shows that have just been launched. And we catch up with our DJs Steve B, Dr Dave and James E who share some secrets of how they put their programmes together.
This month we have had a go at adding some visual interest too – we'd love to know what you think! Hope you enjoy it ! And if you do, please remember to give it a like or a thumbs up, it helps get us higher up the rankings so more people can see our shows – thanks!
We also have a podcast version of Team Talk, which you can download from PodBean or where ever you get your podcasts .
---