---
Holyrood Countdown – 28 Days To Go
Written by WeegieFifer on 9 April 2021
We're now 28 days out from the Holyrood Election on May 6th.
We have had five polls now. The Survation poll done on 29/30March gave us the baseline voting intentions. Now we can add in another four polls from 1st, 4th, 6th and 7th April:
Constituency Voting Intentions: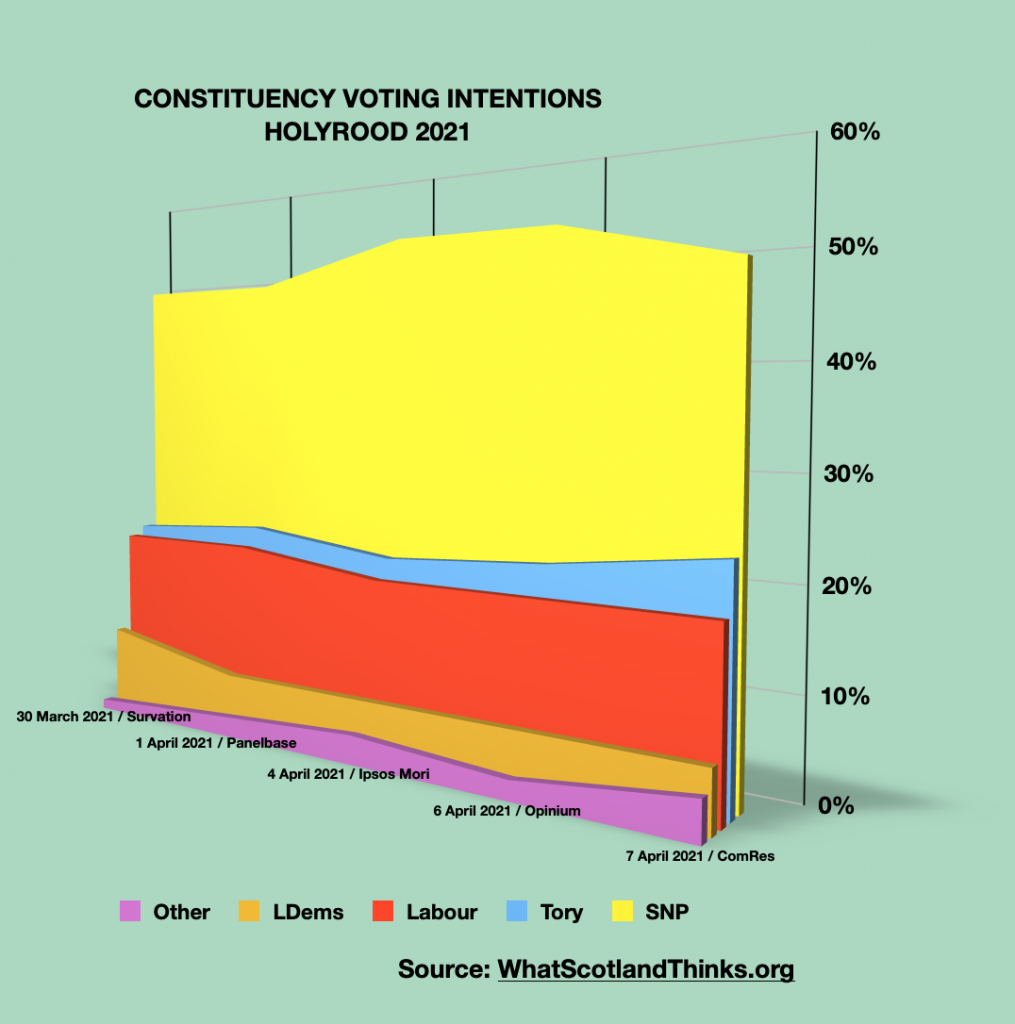 .
Regional Voting Intentions
.
Prediction from Election Polling Scotland:
The prediction is from Election Polling. As ever, we need to remind ourselves that polls are just snapshots at a particular moment. And different polling companies use different polling methods. It is true though that polling companies depend on their reputations to grow their business so it's in their interests to make their polling as accurate as possible. All the companies quoted in these graphs are members of the British Polling Council and have signed a binding agreement to follow the Council's Objects and Rules.
So far the polls are not seeing any breakthrough by the Alba Party. But that may well change in the next four weeks. And it's as well to remember that Alba may well be stronger in some regions than is shown in overall polling figures.
---