---
Grassroots Oban: A Constitution for Scotland
Written by WeegieFifer on 18 January 2021
In October 2020, Grassroots Oban organised an online meeting to listen to the Trustees of Constitution for Scotland. The Trustees have worked with others over a number of years to write the draft of a Model Constitution.
What they need now is for as many Scots to get involved, read the draft, make suggestions, leave comments, leave amendments. To make all that easily done, the draft Constitution is now available online in an interactive consultation system. All you need to do is register with the website and you have immediate access to the draft. If you want to have a quick look, just the image below…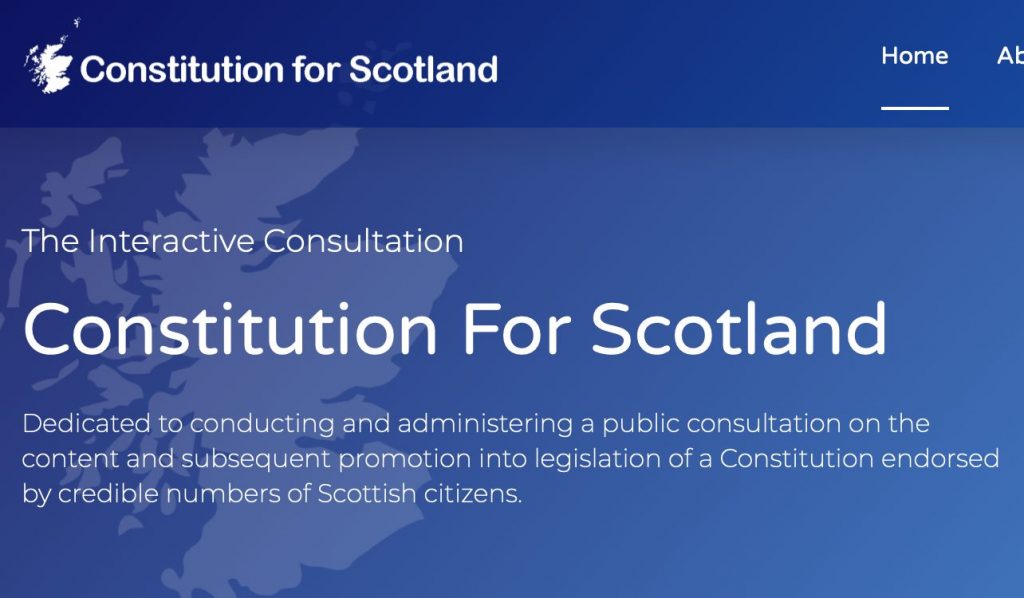 .
Just to whet your appetite…
…here are some of the points made and the questions asked, several of them from a Scot who had joined the meeting from New Zealand!
how many people are signed up to the consultation process
are you going to take this to scottish Government
is this modelled on any other country's constitution? what other constitutions stand out when you've looked at them?
a constitution needs to be a joint effort between politicians and people. This is a process of developing a model created by the people who contribute to the site
looks like you need to be getting the word out to public and to Holyrood, could we be writing to MSPs and MPs. You could make soundbites to be used by various Yes Groups, media outlets
People's eyes glaze over when they hear "constitution". But we could use what's in the present draft constitution to illustrate specific examples like trade union, human rights, environmental responsibilities and get people to connect that way.
have they approached other parties besides SNP?
might schools and universities be a point of contact to educate youngsters about constitutions?
could Scots from other countries have a look at this draft constitution and examine from the point of view of their experience? involving new Scots and involving the Scottish diaspora.
in 2013 a meeting was hosted at Holyrood but of various organisations who were invited not one of the political parties sent a representative.
how do we get the views of our younger generation into this debate, and increase involvement in this constitutional conversation.
has Commonweal done any thinking about a constitution? They have a lot of younger people involved with them.
Listen to the talks and questions here:
Postscript:
One of the first questions put to the Trustees was how many people have signed up to the consultation. I've just signed up. And one of the things that users are asked to do is this :
Please use your Quick Vote to signify your broad support for the Model knowing you have complete freedom to comment, amend and vote on any or all of the individual Sections in the Activity Hub.
Not many people have voted and shown their broad support. Of course other people may well be using the site and adding their comments. But it does surely indicate that many, many Scots have not.
This must be a source of concern for the people who have set up this consultation.
It should be a concern for Scots as a whole. After all, it's Scots who hold sovereignty in Scotland. Not a Monarch. Not a Parliament.
---