---
Last crowdfunder for 2021
IndyLive Media last crowdfunder for 2021
IndyLive Media: Independence Live (2013) & IndyLive Radio (2019).
We support, create content, stream and record for the Independence Movement.
The crowdfunder will keep Independence Live (2013) & IndyLive Radio (2019) going & telling Scotland's story as we work towards Scottish independence.
IndyLive Radio: you can hear  great music, chat and lots of indy stuff. They provide on-demand platforms via SoundCloud, PodBean and Youtube.
You will find some of the audio from the Independence Live productions on the podcast service. Since Covid the service is now run remotely with the radio team having to learn new skills and adapt.
We need your support to help pay for the various services  and licenses that keep IndyLive Radio broadcasting.
Independence Live: have been telling Scotland's st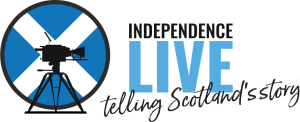 ory since 2013 and have done 1000s of streams. What is equally important to them as livestreaming is to educate others on how to stream both in the real world and online with services like Zoom & Streamyard.
Independence Live have now expanded their online shows and includes  SCOTONOMICS, TNT Show, Building the Scottish State Show, TÙS, The Scottish Whisky Show & Scottish Food Show. If that isn't enough they also do online conferences. More info about them on their new website Independence Live.
Finally Independence Live will be covering #COP26 with multiple broadcasts including our own shows and broadcasting to the world the COP26 Coalition march & rally on 6 Nov – https://youtu.be/VThU74WO4qk.
We need your support to help pay for the various running costs of Independence Live including software, services, internet & extra equipment when required.
Whats On Guide: For IndyLive Media and the indy movement we have setup the website Whats On Guide where you can findout what we are doing.
And finally our other ongoing cost, is for the wages of Kevin Gibney,  our one
financially supported team member. We have a really good team of volunteers. But without Kevin, none of this would exist.
To thank you for your donation, we'll send you monthly updates from our team about new programmes and with more in-depth writing about interviews we've done.  If you don't want to receive these, no problem, simply use the newsletter unsubscribe option. (We'll still have your details as one of our Donors.)
---