---
Channel4: No Voter Focus Group…
Written by WeegieFifer on 6th December 2020
…. Our Indy Panel has a look at their findings.
Some while back Channel4 News ran an item reporting back from a focus group of some fifteen Scots who had voted No in 2014. They were asked where they stood now on independence. In a nutshell where they stood was:
four are now for Yes,
four are now undecided,
seven remain for No.
As a news item, it couldn't have covered everything that emerged from the focus group. And that's a shame because it would be interesting to know more. But the extract did show up some patterns in what has affected these No voters over the past six years and since the Brexit vote.
We asked three Yes activists to join us for a discussion of Channel4 News item. You can listen here to the C4 report and find out what our panel thought about it:
Some of the points from C4 group that our Indy Panel commented on were:
the extent to which the interviewer focused on personalities of Nicola Sturgeon and Boris Johnson. Polling shows that the UK PM lags far behind the Scottish FM in terms of trust and competence. But as one the panel observed, that's all and good, but Mr Johnson may well not be UK PM when IndyRef2 is held. It's hardly the best way to gauge firm support.
our panel agreed with the comment at the beginning of the C4 piece that we need former No voters to become firmly Yes voters.
about a third of Scots are probably never going to vote for independence and we won't persuade them. But nevertheless we need to avoid using dismissive, divisive language with respect to their views. We won't have helped a newly independent Scotland if a third of Scots feel ostracised.
from the comments made about finance, it's clear that is still a significant factor in keeping people uncertain about supporting independence. That may not be justified in terms of Scotland's wealth and economy but we obviously have a job still to do to get message across. And it is frustrating that after six years, we still don't have a clear and sustainable message about currency.
mention is made by the C4 group about the head / heart divide when it comes to supporting independence. Our panel wondered whether recent polls all showing majority support for Yes let's us reframe our side of the argument. Maybe our message is now more of a 'come and join us' or 'let's unlock our potential' rather than 'this is what we're fighting for' kind of messaging.
Any conclusions?
People are clearly open to persuasion. We still have a job to change hearts and minds to Yes. It's up to us to find the best means of doing that.
We suspect that C4 have a lot more information from their focus group than they showed in their news clip. One of our Indy Panel is trying to find out if that's true and what more they did find.
If he's successful, we'll let you know!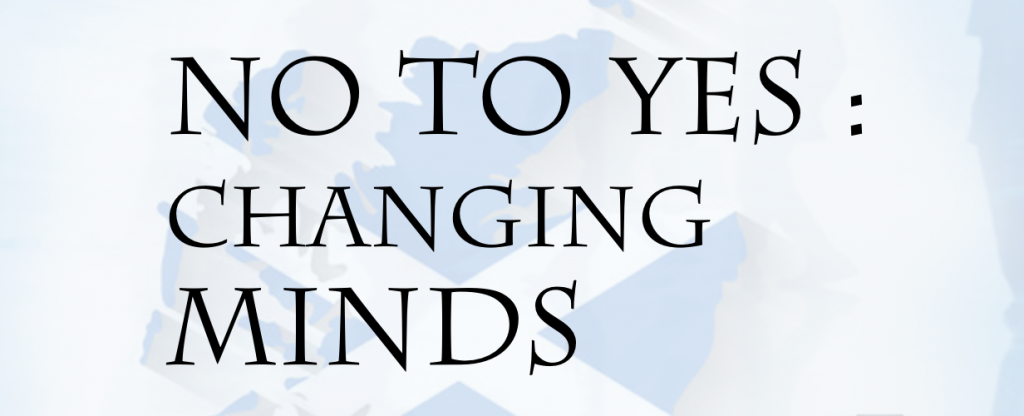 ---