---
One Million Yes Stones….
Written by WeegieFifer on 28th November 2020
…… for St Andrews Day
Have you ever been out for walk and found a painted stone with an Indy message on it? Like this one: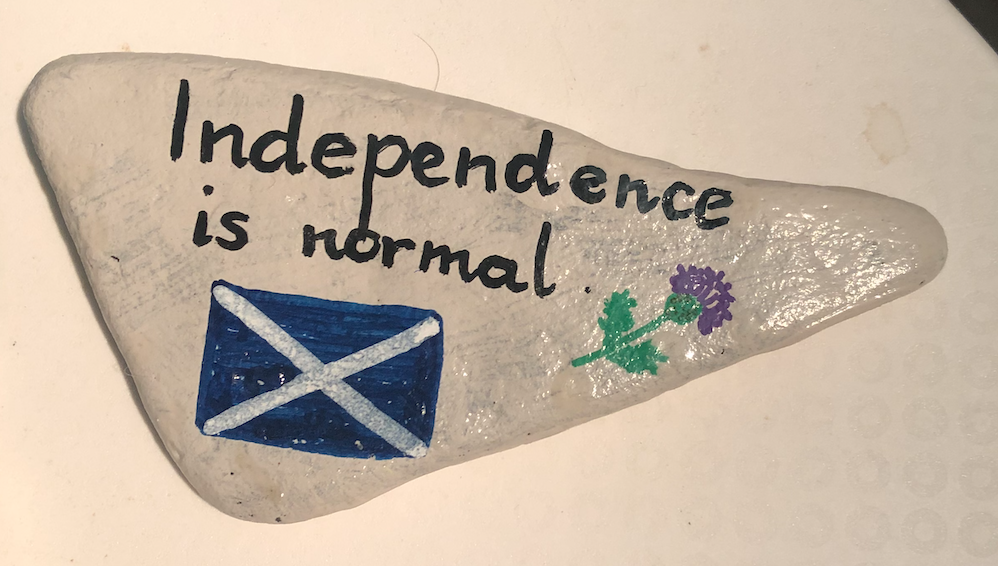 Well this year, one million Yes Stones have been designed and painted by the 8,500 strong Yes Stones people! and they will all be 'planted' around Scotland in time for St Andrews Day!
We talked to three of the Yes Stoners about how they got started and about what impact the Yes Stones have. You can listen here:
---